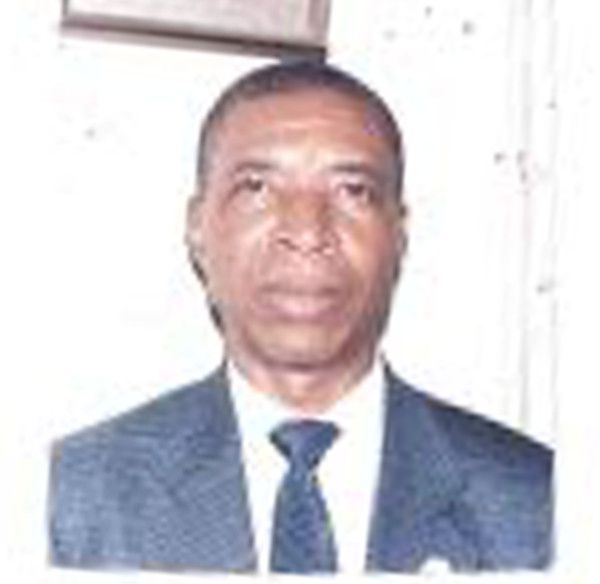 Mavuaye James Orife has a BSC Hons, Geology from the University of Ibadan, School of Petroleum Studies, Oxford 1988, Corporate Planning & Petroleum Economics Course 1986, Exploration Economics 1983, Petroleum Industrial Management Institute 1982.
SOCIETIES, MEMBERSHIP, AFFILIATIONS AND FELLOWSHIP AWARDS
• MEMBER SPE 1973
• MEMBER LAGOS SOCIETY OF GEOLOGISTS AND GEOPHYSICISTS 1974
• MEMBER NMGS 1975
• SPE STUDENTS' AFFAIRS CHAPTER CHAIRMAN 1979 – 1980
• SPE CONFERENCE AND PROGRAMME CHAIRMAN 1980 – 1981
• CHAIRMAN SPE NIGERIA COUNCIL 1981 – 1982
• PRESIDENT NAPE 1983 – AS INAUGUARAL PRESIDENT(AFTER RESURECTING THE SOCIETY)
• TREASURER NMGS 1983 – 1985
• VICE PRESIDENT NMGS 1986
• ELECTED FELLOW NMGS 1988
• ELECTED FELLOW NAPE 1992
• SPE DISTINGUISHED SERVICE AWARD 2001
• ELECTED PRESIDENT NMGS 2003
• COMEG REGISTERED (GEM 0047) .
BOARD MEMBERSHIPS
• DIRECTOR – SCHLUMBERGEER NIGERIA LTD 1978 – 1988 AS NNPC REPRESENTATIVE
• CHAIRMAN & CEO – VERSA-TECH NIG LTD JUNE 1990 – TILL NOW
• DIRECTOR – STERLING AND FALCON HOLDINGS LTD – 1992 TO DATE
• DIRECTOR – STARZ MARINE AND ENGINEERING LTD – 1997 TO DATE
• MEMBER AND VICE CHAIRMAN COUNCIL OF MINING ENGINEERS AND GEOSCIENTISTS 2003 – 2005
• EXECUTIVE DIRECTOR – MENCORIT NIGERIA LIMITED – 1990 TO DATE
• DIRECTOR – PRIME ENERGY RESOURCES – MARGINAL FIELD (FARMEE) OPERATOR 2003 – TO DATE
• CHAIRMAN – ACHILLES INFORMATION NIGERIA LIMITED – 2005 TO DATE
• DIRECTOR – INTELS SERVICES – 2005 TO DATE
NAPIMS Jan. 1988 – April, 1990 Group General Manager (As Pioneer Head of NAPIMS)
Initiated, defended and completed strategic plans as directed by the NNPC for the reorganization of JV into NAPIMS.
Review of JV operating agreements, concession, bidding and award procedures, prepared framework for the bidding and execution of the OSO Gas Project, attended all JV operating committee meetings and final budget meeting for programmes.
Defended JV budget to NNPC management.
Supervised JV partners to ensure further investment in property as strategy for management of resources.
General Manager, OSO Condensate Project
For the first time, NNPC was appointed to manage the project of this magnitude with a JV partner as a non-operator to head the planning and implementation of the project of about $1,000,000,000 USD. Based on this foundation, the project was completed below the planned budget.
Facilitated the discussion between Eleme Petrochemical plant and Gas supplier and assisted to negotiate a commercially attractive price for gas supply to the project
Joint Venture Division Oct. 1985 – Dec. 1987 General Manager (Pioneer GM of re-organised Joint Venture Division)
Eastern Zone Port Harcourt Feb. 1985 – Sept. 1985 Branch Manager
Elf, Texaco & NAOC
April 1984 – Feb. 1985
Deputy Manager (Joint Venture)
1982 – March 1984 – Deputy Manager (Head Geology Operations)
Jan. 1980 – Sept. 1982 – Chief Geologist (Operations)
Aug. 1976 – Dec. 1979 – Deputy Chief Geologist
In charge of all well site geological activities involving planning logistics, preparing well prognoses and well logging programmes and supervision of well site geologists/operations in NNOC/NNPC direct E & P drilling operations.
July 1974 – July 1976 – Senior Geologist
Withdrawn to NNOC to commence work on NNOC wholly owned activities/operations and holding meetings on the newly acquired NNOC interest in the Joint Venture companies – NAOC, Elf, Ashland, etc.
Sept. 1973 – June 1974
On loan to Ashland Oil as Exploration Geologist/Well site Pet. Engineer to start off their drilling operations in Ossu /Izombe Field Exploration.
Jan. 1973 – Aug. 1973
On secondment to Nigerian Agip Oil Company as Exploration Geologist in PH District Office.
Nigerian National Oil Corporation
(July 1972) – Geologist
Joined NNOC as pioneer staff on 1-7-72
Shell – BP
July 1971 – June 1972
Well site Petroleum Engineering Supervisor • Supervised two drilling and/or workover rig Petroleum Engineers in specific areas where the operations are non-routine such as casing liner-hangers, gravel-pack, gas/fluid lift operations, Eposand-Pack, etc. in addition to running own rig operations.
April 1969 – June 1971
Well site Petroleum Engineer • In charge of a drilling rig as the well site Petroleum Engineer, planning and executing operations relating to mud engineering, ordering of well chemicals, preparing casing programme and running same. Daily drilling progress reports, log interpretation and responsibility for all data acquired on the rig by the company and. reporting to the Operations Engineer in the Head Office .