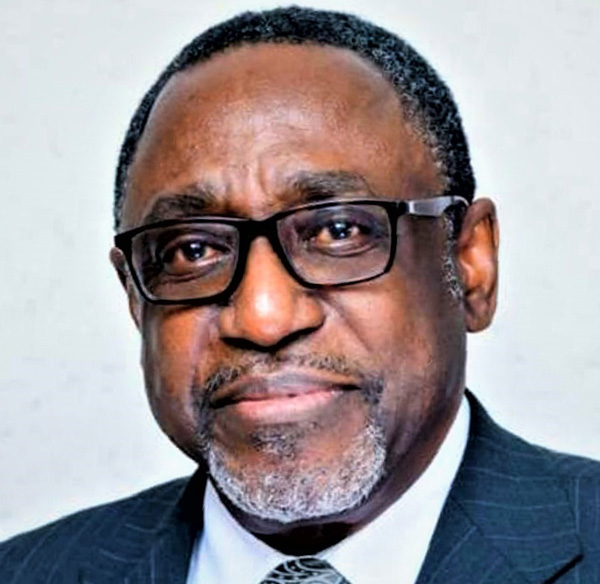 Born March 31, 1954, 'Yemi Akisanya attended Kings College Lagos from 1966 to 1972, thereafter obtained an LL. B (Hons), from the University of Lagos, Nigeria in 1976 and, in 1979, an LL.M from the London School of Economics and Political Science.
He was called to the Nigerian Bar in July 1977 as a Solicitor and Advocate of the Supreme Court of Nigeria and was enrolled as a Notary Public in May 2014.
After brief stints between 1979 and 1981 with the firms of Odujinrin and Adefulu, in Lagos and Sullivan and Cromwell, in New York, respectively, he joined the Office of General Counsel of Mobil Producing Nigeria Unlimited ("MPNU"), in November 1981, as Counsel.
From 1993 to 1996, he was an International Transactions Counsel, in the Office of General Counsel of Mobil Oil Corporation, E & P Division, in Fairfax, Virginia. He retired (elective voluntary early retirement) from MPNU in March 2002, after twenty-one years plus of service as Counsel, Senior Counsel, Acting General Counsel, and Company Secretary.
While with MPNU, he was involved in every aspect of the business and operations of the upstream oil industry, including its processes, transactions, arrangements, ventures, and agreements. And, until his retirement, he was an in-house resource person on the US Foreign Corrupt Practices Act ("FCPA"). As such resource person, he advised and provided opinions with respect to compliance with the FCPA in the company's transactions and external relations.
'Yemi Akisanya is presently engaged in private law practice as Principal of Adeyemi-Akisanya Associates, a service-oriented boutique firm of Attorneys, Mediators, and Conflict Resolvers. A CEDR Accredited Mediator (CEDR is the Centre for Effective Dispute Resolution, UK), he has also, in collaboration with other practitioners in Alternative Dispute Resolution and Conflict Management, established The Dispute Solutions Hub ("TDSH"), – www.thedisputesolutionshub.com. TDSH gives clients optimum access to the best in Mediation and Conflict Resolution and Management services, programmes, advisory, training, and development, including Workplace Mediation, Employee Rights Mediation, Conflict Coaching, Host Community Relations and Negotiations, and Union Negotiations.
He is a member of the Association of International Petroleum Negotiators; Life Fellow, the Nigerian Conservation Foundation; and member, Trustee, and the Honorary Secretary, of the Musical Society of Nigeria, MUSON.
Outside of mediation and law practice, Yemi is an ordained Pastor and Bible Teacher, a classical pianist, and a choir trainer/director. His other loves include reading, philosophy, science fiction, and Christian Apologetics. He is married, with children and grandchildren.